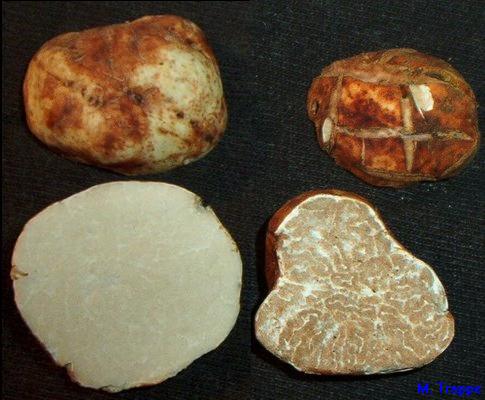 On the left are immature Tuber oregonense (Oregon white truffles); the interior is
still pale and the scent is undeveloped. On the right are mature Tuber oregonense,
note that the interior has darkened and the marbling has become apparent. Size
does not appear to be an effective measure of maturity.